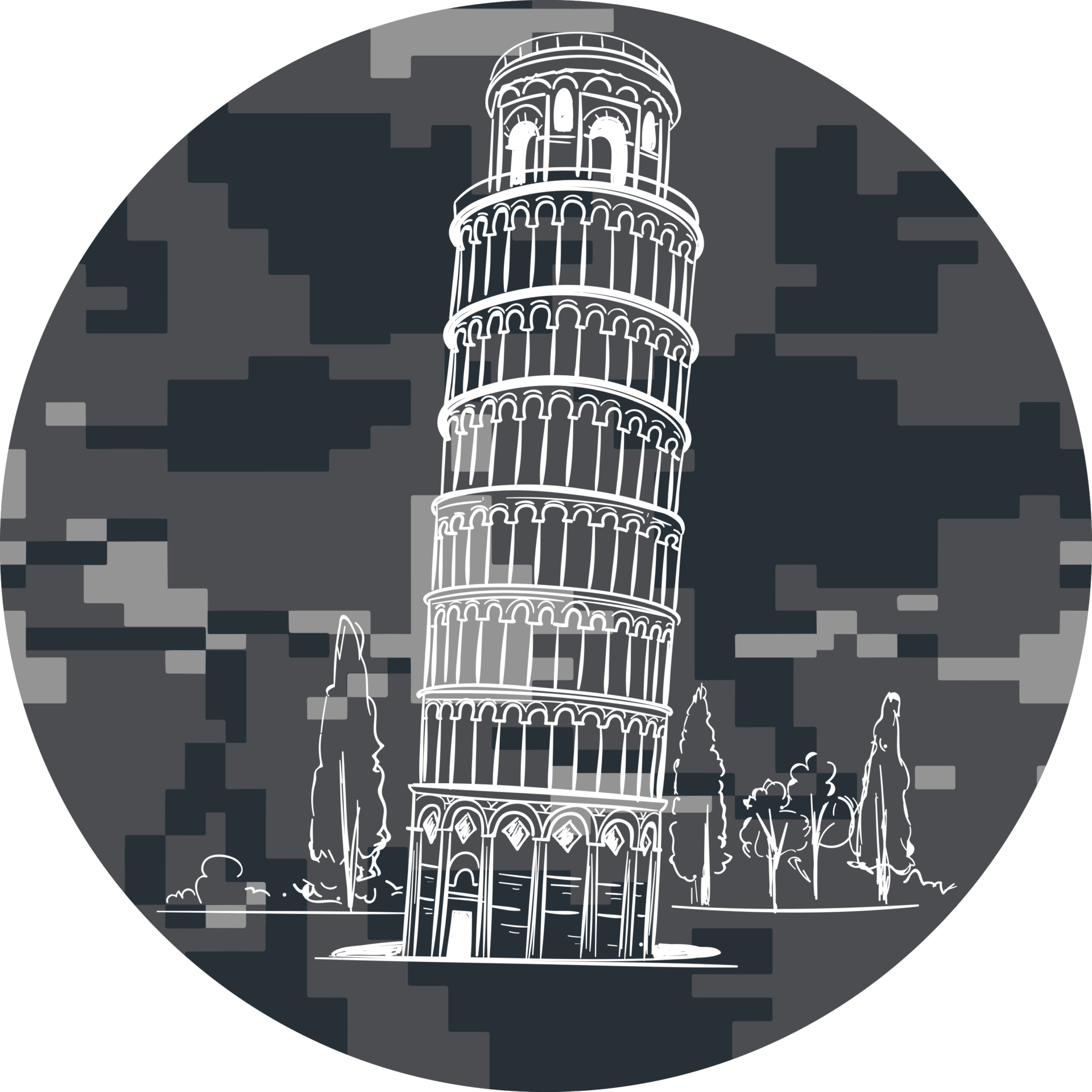 Italy
What role does safety play in choosing a destination? Certainly a big one. That's why we would like to take a closer look at this topic. Because Palermo and Sicily in general are often associated with the mafia, which worries some people....
A van trip through Italy
A journey through the most beautiful places in Italy
There are many beautiful countries in Europe, but Italy is the ideal destination, and not just if you want to eat exceptional pizza or pasta. Italy is the perfect place if you like breathtaking views, long walks and interesting van trips.
Off to Italy
After our van was repaired at Space Camper in Germany and we got some tips for our travels, we set off for Italy. We saw beautiful places like Milan, Pisa, Sardinia, Sicily and many more. But above all, we also saw the sea after taking the ferry from Sardinia to Sicily. If you want to go on vacation in Italy, you should definitely visit these places. Even if you don't speak Italian, you'll get on really well in this country. There are actually quite a few inhabitants who speak German and you can also get very far there with English. As we have friends in Italy, they were also able to tell us the best places to visit in Italy and explain to us which regions are particularly beautiful. We made a long journey from Milan to Pisa, towards Sardinia and then took the ferry to Sicily. We had many exciting adventures in these places, which we are happy to tell you about.
A drive in Milan
In Milan, we visited our friends, explored Milan Cathedral and enjoyed walks through beautiful parks. We also went to the Tram Ristorante ATMosfera, a restaurant located in a historic streetcar. So you can enjoy delicious food and explore the most beautiful places in Milan at the same time. Even the friendly rose seller at the exit was in a good mood - how could you not be when you can live in a city as beautiful as Milan?
Trip to Pisa
After driving through Bologna and Carrara, we arrived in rainy Pisa and parked near the Leaning Tower of Pisa. When the weather improved a little on another day, we took a stroll through the old town and passed through the Porta Nuova, the city wall in the Piazza del Duomo. We then went on to the Piazza dei Miracoli, where there were hardly any people to be seen. We then discovered other sights and explored the Museo del Sinopie and the Museo Opera del Duomo, among others. We also liked the "Statue of the Fallen Angel" the most. Pisa is definitely worth a visit.
By ferry to Sardinia
When we arrived in Olbia by ferry, the first thing we did was enjoy the beautiful weather and mild temperatures. Having just arrived at the first quay wall, we found free parking with a breathtaking view of the sea and the harbor. After driving along the east coast, we drove to Porto Taverna, walked along the beach and relaxed in a café-restaurant with a nutty white wine. A little north of Baia Sant'Anna, we found a sheltered spot to spend the night.
Trip to Sicily
After exploring Sardinia in detail, we took the ferry to Sicily. As we had already been there on vacation a few years ago, we knew our way around a bit and drove along the coast. After picking up some food at a bakery, we drove towards the sea and enjoyed the wonderful view from various vantage points. We then spent a lot of time trying to find a parking space for the night, which wasn't easy. Finally, we drove back to the bay of Macari and relaxed with a delicious dinner and a beautiful sunset.
If you want to know what other adventures we had on our van trip through Italy with our SpaceCamper, be sure to check out our blog posts.