www.

planBwagen

.de

"If someone takes a trip, he can tell a story." – Matthias Claudius
Moin Together,
Netherlands, Belgium, Normandy, Brittany, Bilbao and piece by piece around the Iberian Peninsula.
So much for Plan A. - But what has become of it?
This blog serves to process and share our impressions and thoughts, in search of happiness. We like to take you on the journey and tell you what Plan B is all about.
You have tips for us? Nature campsites, places of interest etc. "You are welcome" He who says A must also dare B.
Do you know the book or the movie "Hector's Journey or the Search for Happiness"?
The book has encouraged us, Torgit and Marc, to go on a trip. First with Hector, our T5 California. Then with BUTCH a VW T6.1 further. This comes from SpaceCamper, was modified at Terranger and Delta 4×4 and personalized by own ideas. Either way 100% Bulli DNA. Together wanted to move around the houses again. Our new home, Home on Wheels, security... - Home is where you park it.
Our journey was supposed to be a search for happiness. - Did we find it? - You can find out here.
Our motto was: "More sea. - Our course: From Cologne 315° north-west, to the coast and from there south. Always the sea to the right". Now we dare plan B in a modern covered wagon - We call it planBwagen. Packing list - What fits in a van?
Three years of full-time touring. The packing list got longer and longer over time:
The fact is that we would never have thought it possible what is supposedly needed.
In the meantime, we know how sustainable one or the other tip was at the beginning of the tour.
Here you can find our packing list and many more tips & tricks.
ZDF Documentary: "Awake Kissed"
GERMAN TELEVISON ADVENTURE&ALLRAD
Are you a LUCK seeker yourself or do you dare your plan B? - Then we look forward to an exchange and say thank you in advance!
Why are we writing this blog? - Quite simply, Hape inspired us with his book "Ich bin dann mal weg" to add the Way of St. James to our list of tours. - Selima Taibi "Mogli" and Felix Starck inspired us with their film "Expedition Happiness" for the life in the bus. An American school bus would be a dream, but on European country and village roads? Better not.
Maybe we inspire you or someone else in the end. - And if it's just because he thinks that if the old boxes can... - Either way, this blog is our diary on our journey.
Moreover, I, Marc have given up a vocation for this dream. - To find a new one?
"We shall see, said the blind man."
Anyone who follows the blog will quickly notice that we move as far as possible off the beaten path. We like to stand wild & free.
To make this possible in the future, we try to keep our footprint as small as possible. You can find thoughts on this under CCC
Camper Cleanup Campaign
Certainly, we do not always succeed,
but we are working on it.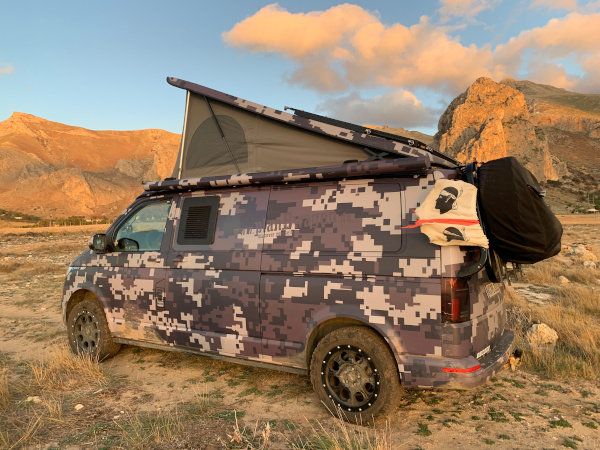 What started as an extended vacation is now our life. Three years of fulltime vanlife and now a base in Sicily. We have seen a lot, but every day we discover something new: nature, people, sights, but above all, we discover ourselves again and again.
The trip has changed many things and us. Things like MUT, HAPPINESS we now define differently. Also a few Tips & Tricks we have compiled.
On our trip we learned a lot about living in a Tiny House, different ways of looking at things and perspectives.
But above all, we have found the child again in the man or woman.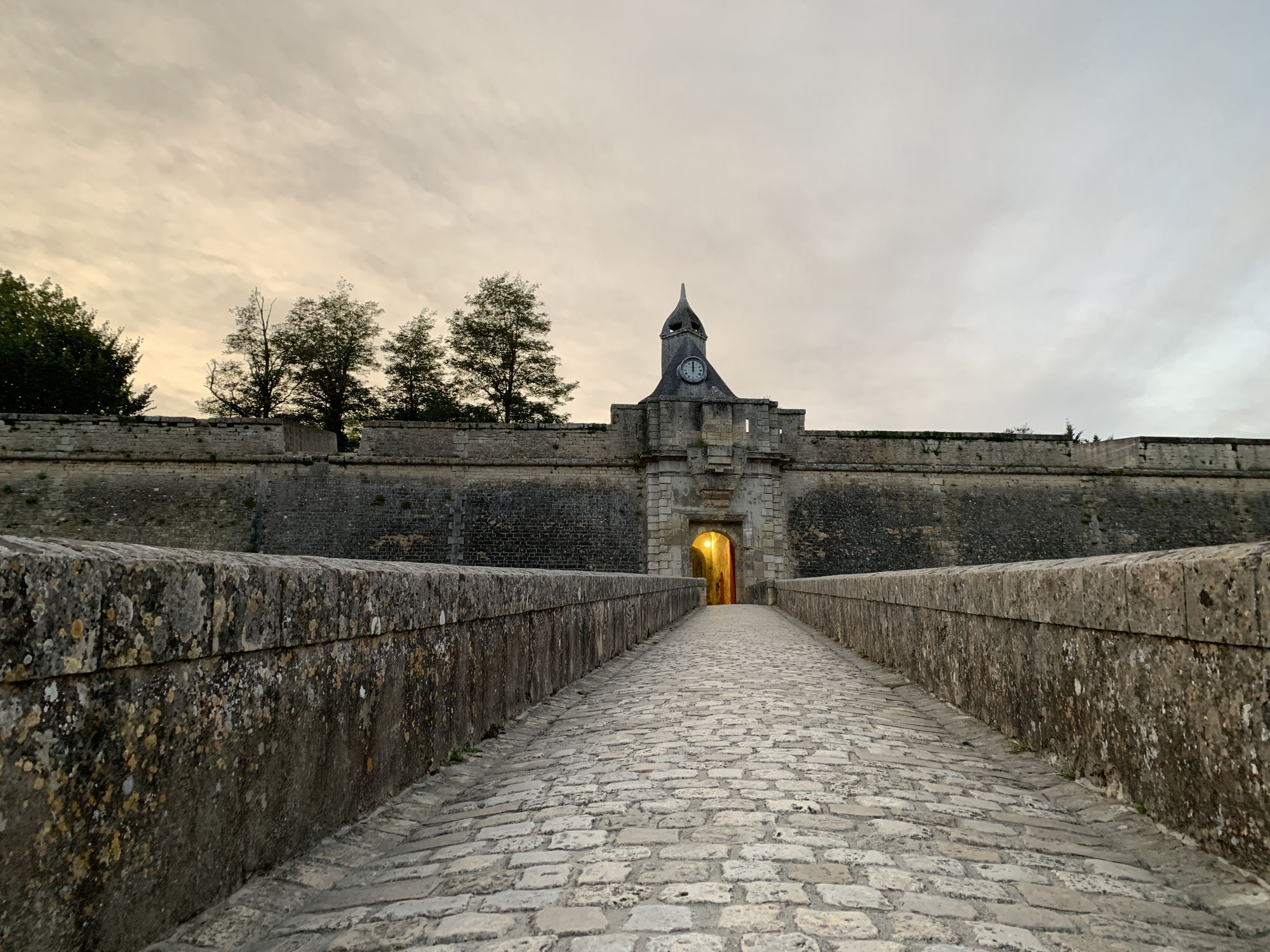 What else is there to know about us?
The length of the contributions certainly already shows who is the extroverted part in our partnership. Marc goes forward and Torgit backs him up.
It is both the contrasts and the similarities that unite us. Torgit would describe Marc as an active but dormant volcano. You can feel safe at his side and warm up to him.
Marc likes the image of the volcano, he too would describe Torgit as such, but as one that first thinks about whether it will erupt, only to do so, suddenly and unexpectedly.
What do we have in common? We don't want to tell too much, but food, food makes you happy!
Travel history
Who follows the blog could follow us through the Netherlands 🇳🇱, Belgium 🇧🇪, France 🇫🇷, Spain 🇪🇸, Portugal 🇵🇹 and again Spain 🇪🇸, France 🇫🇷 and back to Germany 🇩🇪. Our goal was to drive as close to the coast as possible. - But from time to time we also had a longing, for mountains, lakes, white cities. - At one or the other place we let ourselves drift a little. After that it was back on course. - What started as a vacation became vanlife.
We spent the winter in Italy 🇮🇹, la dolce vita. Sicily and Sardinia showed their quiet side.
It was followed by the Transpirenaica, thus the border area between France Spain.
The next destination was the Western Alps. Again border area, but this time France and Italy.
We spent the late summer in Corsica.
And now? - To Greece 🇬🇷 we were drawn back to Sicily. Are we stranded there? We will see.