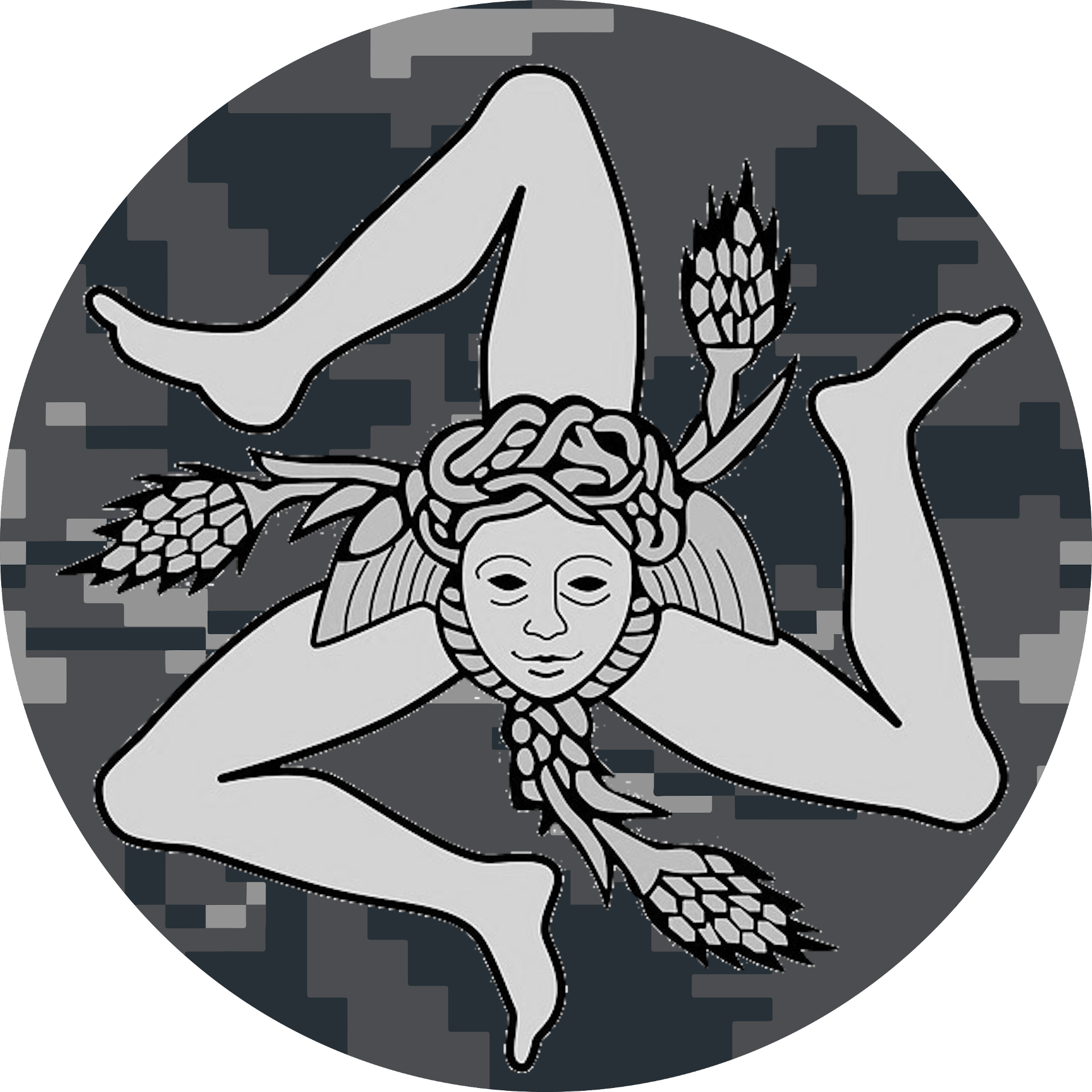 Sicily
What role does safety play in choosing a destination? Certainly a big one. That's why we would like to take a closer look at this topic. Because Palermo and Sicily in general are often associated with the mafia, which worries some people....
Sicily up close - your gateway to this wonderful island
Welcome to our Sicily overview page, the gateway to a breathtaking jewel in the heart of the Mediterranean. For over three years, Torgit and Marc have traveled to various European countries and islands. Always with us was our faithful companion, a SpaceCamper VW bus.
But nowhere have we taken as much time as here in Sicily. First, we spent seven months criss-crossing the island. Our journey was a passionate discovery of the island's culture, history, cuisine and incomparable charm.
We were so captivated by Sicily that we decided to settle down here. Our blog is characterized by a deep connection to the island and its lifestyle. We want to set ourselves apart from the usual travelers who may have visited the island for a week and believe they have fully explored it. Because we now know that Sicily is always worth a visit.
Immerse yourself in the fascinating world of Sicily with us. Here you will find everything you need to know in our articles, from the hidden treasures of Palermo to the breathtaking adventures of the Targa Florio. Our articles offer insider insights into the exciting Palermo street art scene, the delicious secrets of Palermo street food and recommendations for first-class hotels and cozy vacation apartments in Palermo.
But that's not all. Safety in Palermo is an important concern for us. We share our valuable experience and advice to ensure that your stay is as pleasant and worry-free as possible.
Let's explore the wonders of Sicily together and uncover its secrets. Welcome to our site, join us on this unforgettable journey and immerse yourself in the authentic Sicily!
The following topics await you:
Sicilian cuisine - a culinary experience:
Sicilian cuisine is incomparable, characterized by flavours and traditions. Let's explore Sicilian food together and enjoy the culinary highlights of this island. Our articles offer insights into authentic dishes and the best places for a culinary experience in Sicily.
Sicilian sights and historical treasures:
Sicily is a true paradise for those interested in history and culture. We take you on tours through the historical sites of Palermo, Syracuse, Taormina and Agrigento. Find out more about Sicily's top sights and the fascinating history of this island.
Fantastic beaches and picturesque coastal towns:
The coasts of Sicily offer unforgettable beach experiences. Dive into crystal-clear waters in places like San Vito Lo Capo, Cefalù and Taormina.
Sicilian culture and its living traditions:
Experience the unique Sicilian traditions, be it at festivals, processions or in the local markets. We will guide you through the vibrant cultural heritage of this island and show you how you can be part of it.
Adventures in nature - outdoor activities:
Sicily is a paradise for outdoor enthusiasts. Our adventures in nature include hiking in the breathtaking landscapes of the Madonie, water sports in the clear waters and much more. Discover the wide range of outdoor activities Sicily has to offer.
Sicily at any time of year:
Whether you visit Sicily in spring, summer, fall or winter, our blog posts adapt to the seasons. Find out what activities and events await you in each season.
Sicily's breathtaking geography:
The landscapes of Sicily are of incomparable beauty, from the picturesque hills of the Madonie to the majestic volcano Etna. We take you on a journey through the unique geography of this island.
Wine and olive growing in Sicily:
Sicily is proud of its first-class wine and olive growing. Discover the secrets of Sicilian wine and visit renowned wineries. Learn more about the olive groves that produce the precious Sicilian olive oil.
Discover Sicily on your own:
If you are looking for adventure and prefer the freedom of exploring Sicily on your own, we will give you valuable tips for car rental, route planning and independent travel.
Insider tips and secrets:
We will also share well-kept secrets and insider tips that we have collected over the course of our seven-month trip. These treasures off the beaten track will make your trip to Sicily unique.
Arts and crafts in Sicily:
Sicily is rich in traditional arts and crafts. Learn more about ceramics from Caltagirone, basket weaving from Palermo and other local crafts. We will show you where you can admire and purchase these works of art.
Sustainable travel in Sicily:
We are committed to sustainable travel and will show you ways in which you can travel through Sicily in an environmentally friendly and responsible way. This includes eco-friendly accommodation, local food and tips on avoiding waste.
Our mission is not only to introduce you to the beauty and culture of Sicily, but also to offer practical advice and inspiration for a tailor-made trip. We invite you to share our Sicily adventure with us and experience this breathtaking island in all its facets. Welcome to our Sicily overview page!