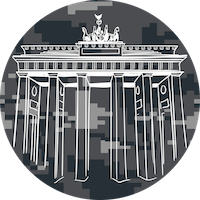 Germany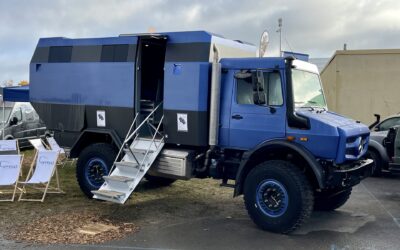 How it all began... SpaceCamper asked us at the beginning of 2021 if we would like to show our vehicle at the Abenteuer & Allrad. This is THE offroad fair at all. I think it is even one of the biggest offroad fairs worldwide. The fair in Bad Kissingen has...
The most beautiful destinations for van trips in Germany
Anyone who thinks that you have to travel far abroad to discover beautiful new places and sights is definitely wrong. On a trip through Germany, our home country, we were able to discover wonderful places with our SpaceCamper. As we are originally from Cologne, we can tell you a lot about Cologne Cathedral and the beautiful city on the Ring in our blog posts. However, as we love to be on the road and travel a lot, we also tell you a lot about other German cities such as Berlin or more remote places like Kallstadt or Pleisweiler-Oberhofen in our blog. At the beginning of our trip in Germany, we also went to the Düren bathing lake, where we enjoyed various drinks from the food truck and the sun. While we traveled through the different federal states, we experienced a lot with Butch - our SpaceCamper - which we show you in our blog posts.
If you have any tips or ideas as to which areas of Germany are still worth seeing - perhaps even in connection with Bullis - you are of course welcome to send us these suggestions. After the adventure is always before the adventure.
Germany is not only our home, but also offers us unique campsites where we can spread out with our camping equipment. It's a different experience traveling with a van. The advantage of camping is, of course, that you can experience nature in a completely different way. You can be right in the middle of it and find out what the night sounds like, far away from highways and civilization. One thing that vanlife has also taught us - and I immediately think of Article 3 of the Cologne Jrundjesetz: "Et hätt noch emmer joot jejange" - you will definitely learn that some plans are not made to work. But we didn't call our website "planBwagen" for nothing - because that's exactly what it's all about. Not seeing plan B as a stopgap solution, but as an opportunity to discover something new.
If you would also like to experience van life, we can only recommend renting or buying a SpaceCamper. We share all our best moments with you in our blog posts.
An off-road van trip through Germany
Germany is the perfect destination for all those who live and love the vanlife - for all those of you who want to explore the world away from mass tourism and overbooked flights. Preferably with your van or SpaceCamper. Whether by sea, land or road - we'll show you the most beautiful and incredible places in Germany and give you tips on where to go with your SpaceCamper and how we manage on the road. Even the coronavirus pandemic couldn't stop us on our adventure. Of course, we noticed a lot of the restrictions and didn't want to meet up with friends after our arrival, but life naturally prevents us from experiencing anything.
Traveling with a camper van is not always easy. You have to find campsites, make sure you have enough supplies for long journeys and find off-road routes that you can drive on with the SpaceCamper. Of course, we wanted to start our trip, which partly includes off-road routes, without having completed the necessary training. You wouldn't believe how much you can still learn, even though you already have decades of driving experience. For this reason, we attended a special Terranger off-road driving training course to learn how to master off-road driving, what problems we might encounter and how we can solve them. So if any of you are planning to travel to countries that you can only get through via off-road routes, we can highly recommend this off-road driving training course.
You can also find detailed reports on this in our blog posts under the categories Germany and SpaceCamper, Terranger & Co.